Loss of Pet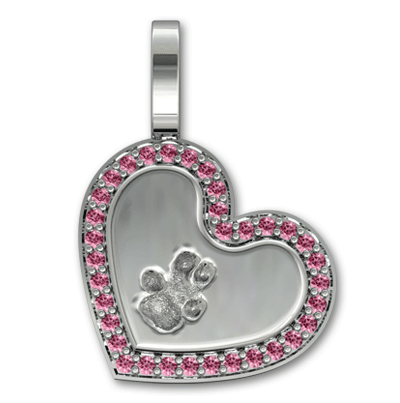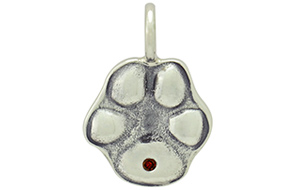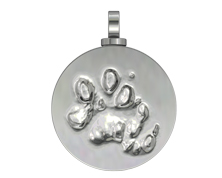 To memorialize your pets, we offer nose prints and paw print impressions and reliefs in sterling silver; 14k and 18k yellow, white, rose and green gold. Your pet remains can be cherished in a cremation ash pendant with a nose or paw relief crafted into an ash chamber. All our keepsakes are custom made and display the unique features of your pet.
Please send your high resolution scan of the prints or handwriting here. PDF or 1200x1200dpi JPG works best. HIGHTAIL You can also send your prints by mail to:
Imprint On My Heart
Richards & West
501 West Commercial Street
East Rochester, NY 14445.